MELSEC ST
Mitsubishi Electric
MELSEC ST is Mitsubishi's highly flexible remote I/O series which can be connected to either CC-Link or Profibus based networks using optional head stations. ST stands for Slicetype Terminal – the series is a complete remote I/O system using plug-in electronics modules.
Its modular architecture makes MELSEC ST exceptionally flexible, so that it can be configured precisely for any application. In addition to this hot swapping technology, gold-plated contacts, coded modules that prevent insertion errors and a high-speed backplane bus all help to make the system extremely reliable and user-friendly.
The MELSEC ST series is a universal solution for distributed automation systems.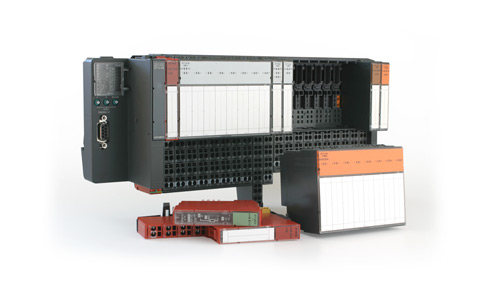 Highlights
Innovative and versatile modular design
Permanent wiring
Module replacement during operation at the touch of a button
Gold-plated contacts for permanently reliable connections
Error-proof module coding
Happy clients
OAK INTEGRATOR is a company specialized in automation product sales and programming services. Company managers are always open to give advice and share experience. Victor Tatishvili, Engineer - SIA JULENA
We would like to thank our cooperation partner OAK INTEGRATOR for solution for plant resource control - design, automation component supply and commissioning. We also thank for support with Programmable logic controller (PLC) programming. All our questions were resolved with great responsiveness and very professionally. Mārtiņš Velmeris, Technical Services Manager - ORKLA Latvija
Outstanding support for solutions that are you supply we are taking for granted. Both supplied products and after-sales is better than we have expected. You have provided support level and consultations as after-sales that other companies only offer as a paid service. Arturs Žipris, Head of the board - Mechanika Production
During June 2016. OAK INTEGRATOR have supplied Industrial Data Communication equipment from WESTERMO. All terms and delivery times have met agreement. We thank OAK INTEGRATOR team for competence and efficiency in process, supplying information and documentation. Rafail Kogan, Procurement department manager - SIA OLIMPS