Mitsubishi Electric FR-A800
Heavy-duty Frequency Inverter
Designed for unparalleled drive precision, speed control, simple startup, and versatility, Mitsubishi Electric has developed a new generation of drive technology: the remarkable FR-A800.
Some of the outstanding features are the integrated high level PLC, USB port for programming and parameter copying, an-easy to-read control panel, optimum power usage and energy saving functions, improved system safety, three expansion slots for a range of option and supported network card.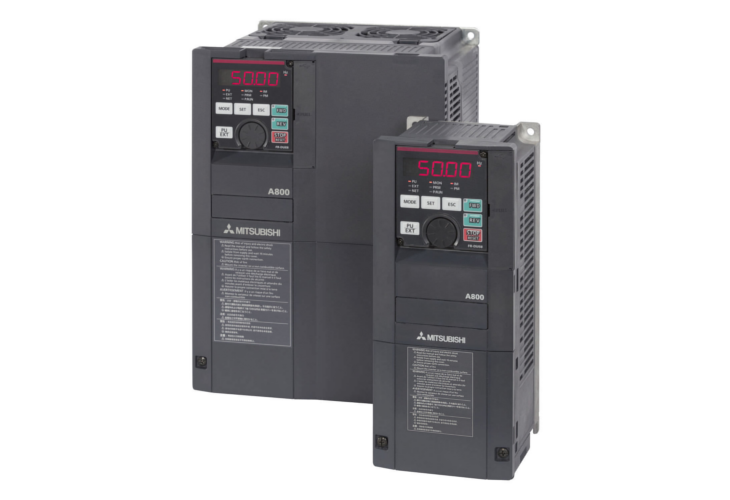 Powerful features and intelligent functions
The FR-A800 series has a two channel emergency stop for safe shutdown. This ensures safe operation in compliance with the European Machinery Directive without installation of another contactor. The FR-A800 thus conforms to the EN ISO13849-1/PLd cat. 3, EN 61508 and EN 61800-5-2 SIL2 standards. The operation panel with the one touch Digital Dial allows direct access to all important parameters. The FR-A800 series also allows the connection of a Mitsubishi Electric graphical operation terminal (GOT). Communication parameters for the HMI connection are automatically set as a batch. The drive's built-in EMC filter ensures full compliance with European EMC Directive standards (EN 61800-3 2nd environment category C3), so separate certification is not required for the drive. Take advantage of the energy saving function, that suits your application. The impressive energy savings can be displayed on the energy monitor. The cooling fans and the built-in capacitors have an estimated lifespan of 10 years. By using the ON/OFF control function, the service life of the fans can be even further extended.
Various network compatibility
The drive can be controlled and monitored by a controller via network. For the major network protocols such as CC-Link IE Field, CC-Link, Profibus DP/DPV1, Profinet/Ether- Net IP/EtherCat (to be released soon) and SSCNETIII/H as well as DeviceNet™ and LONWORKS communication options are available. RS485 communication (Mitsubishi Electric drive protocol, Modbus-RTU protocol) is supported as standard.
Real Sensorless Vector Control
Perfect autotuning of PM and IM motors
Absolute positioning & built-in PLC function
Optimum excitation control
High flexibility by built-in PLC
Energy saving by 24 V control power supply
Easy maintenance
Easy set-up
Specifications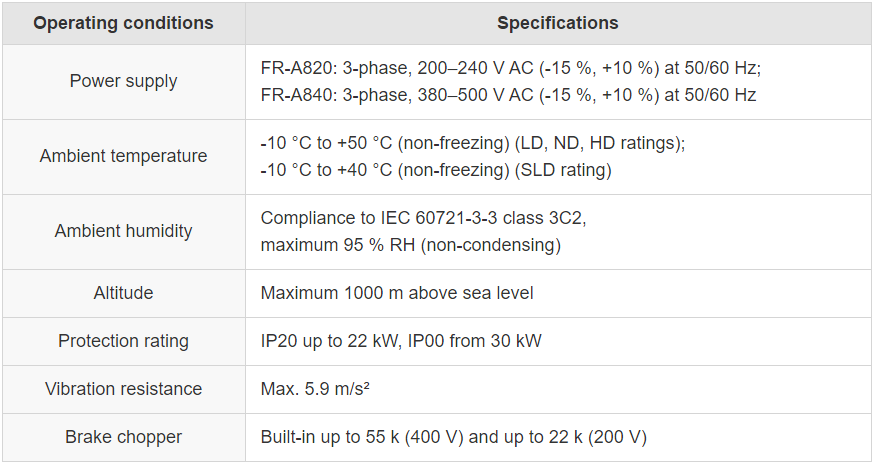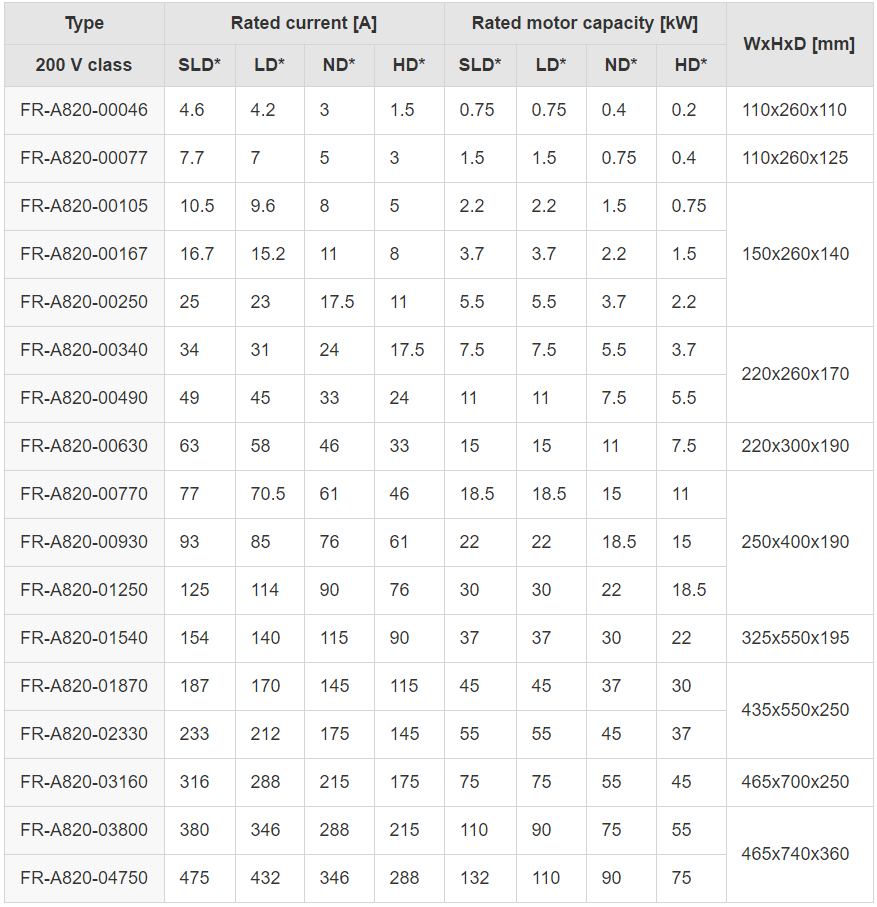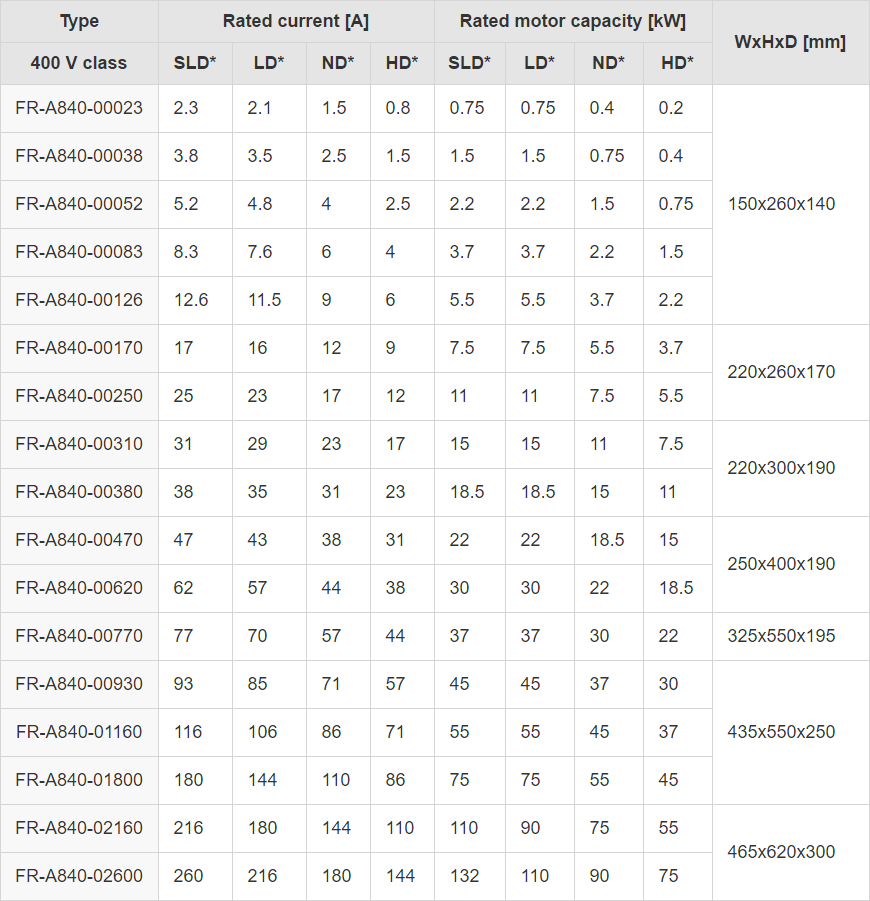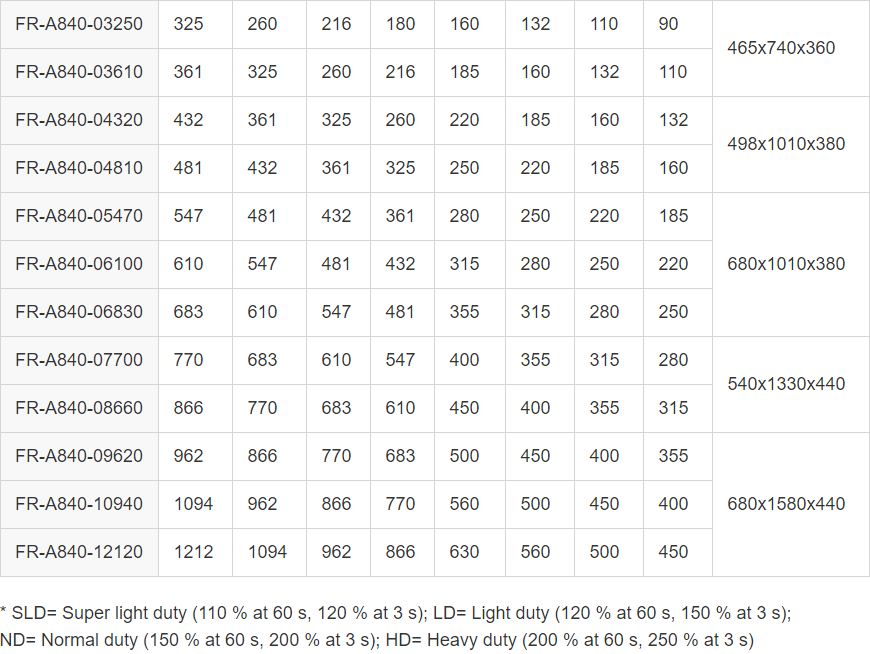 Happy clients
OAK INTEGRATOR is a company specialized in automation product sales and programming services. Company managers are always open to give advice and share experience. Victor Tatishvili, Engineer - SIA JULENA
We would like to thank our cooperation partner OAK INTEGRATOR for solution for plant resource control - design, automation component supply and commissioning. We also thank for support with Programmable logic controller (PLC) programming. All our questions were resolved with great responsiveness and very professionally. Mārtiņš Velmeris, Technical Services Manager - ORKLA Latvija
Outstanding support for solutions that are you supply we are taking for granted. Both supplied products and after-sales is better than we have expected. You have provided support level and consultations as after-sales that other companies only offer as a paid service. Arturs Žipris, Head of the board - Mechanika Production
During June 2016. OAK INTEGRATOR have supplied Industrial Data Communication equipment from WESTERMO. All terms and delivery times have met agreement. We thank OAK INTEGRATOR team for competence and efficiency in process, supplying information and documentation. Rafail Kogan, Procurement department manager - SIA OLIMPS