Crevis FnIO S-Series
I/O system
We offer I/O systems for all conceivable areas of use. These systems function with the most popular communication interfaces on the market, from Profibus to Ethernet. All models feature powerful and easy-to-use software for configuration and monitoring.
This micro-modular decentralized I/O system offers various versions of both digital and analog I/O modules as well a number of special modules. Flexible and freely expandable to meet the needs of every application.
Choose among most industry-proven communication protocols:
Modbus RTU/TCP
ProfiBUS
ProfiNET
CC-Link
EtherCAT
DeviceNET
CAN Open
EtherNet IP
Network adapter modules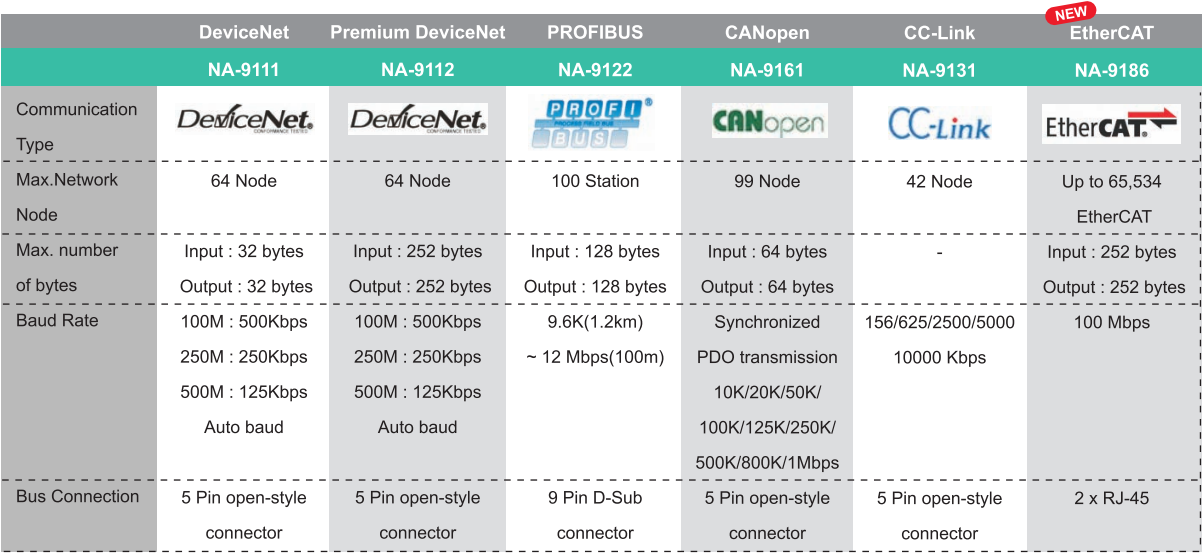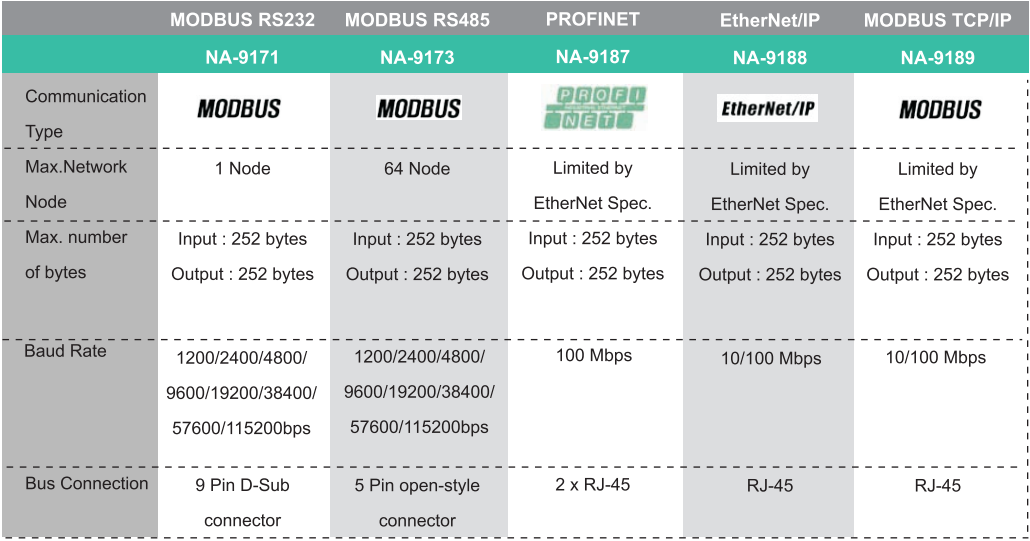 Digital input modules
There are DC 5V, DC 12V, DC 24V, DC 48V, AC110V and AC 220V input modules. Each module can have 4, 8 or 16 input points.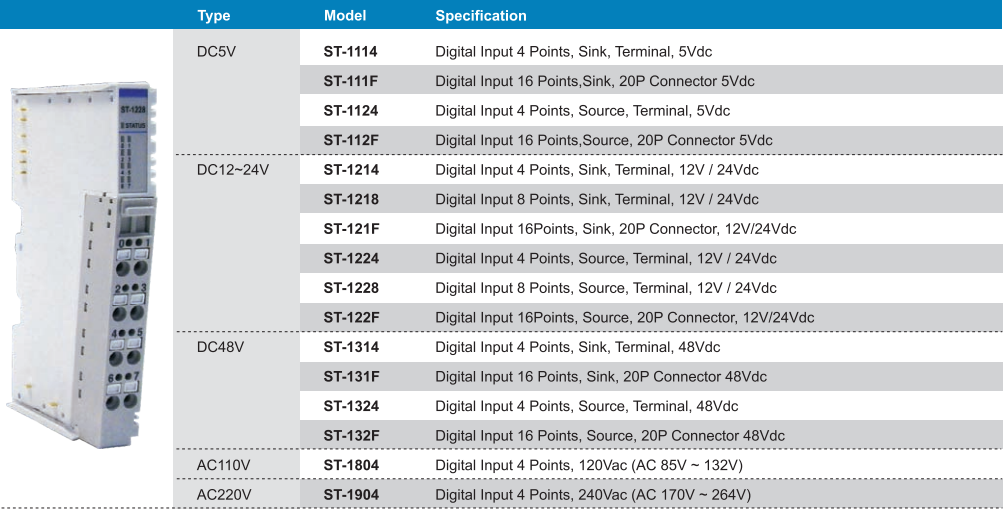 Digital output modules
Digital output modules are available in Sink Type, Source Type, Relay and Triac type with 2, 4, 8 and 16 points.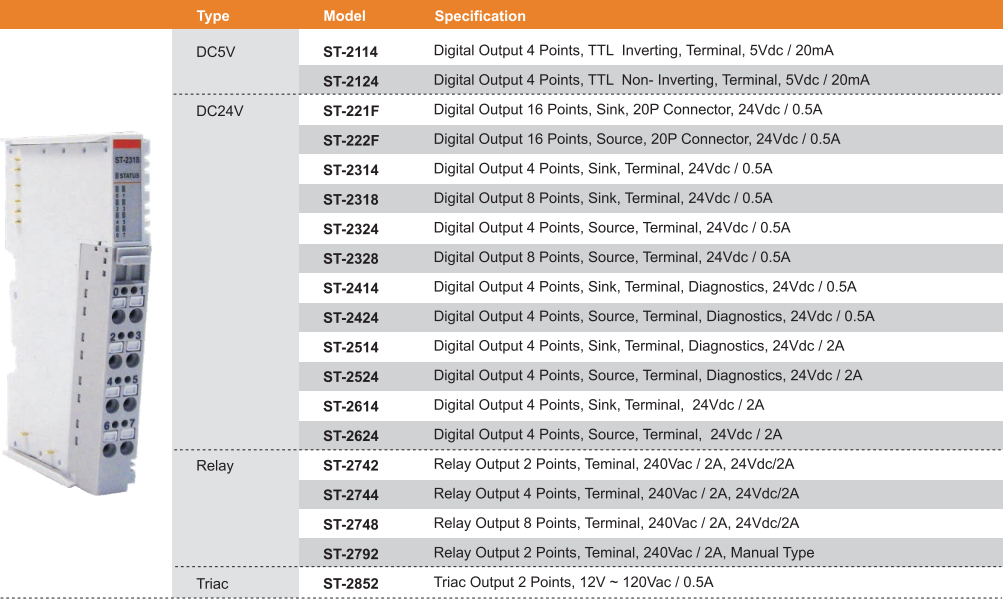 Analog input modules
12 bit and 14 bit analog input modules are available with 4 or 8 input channels. 2 channel RTD is available as well.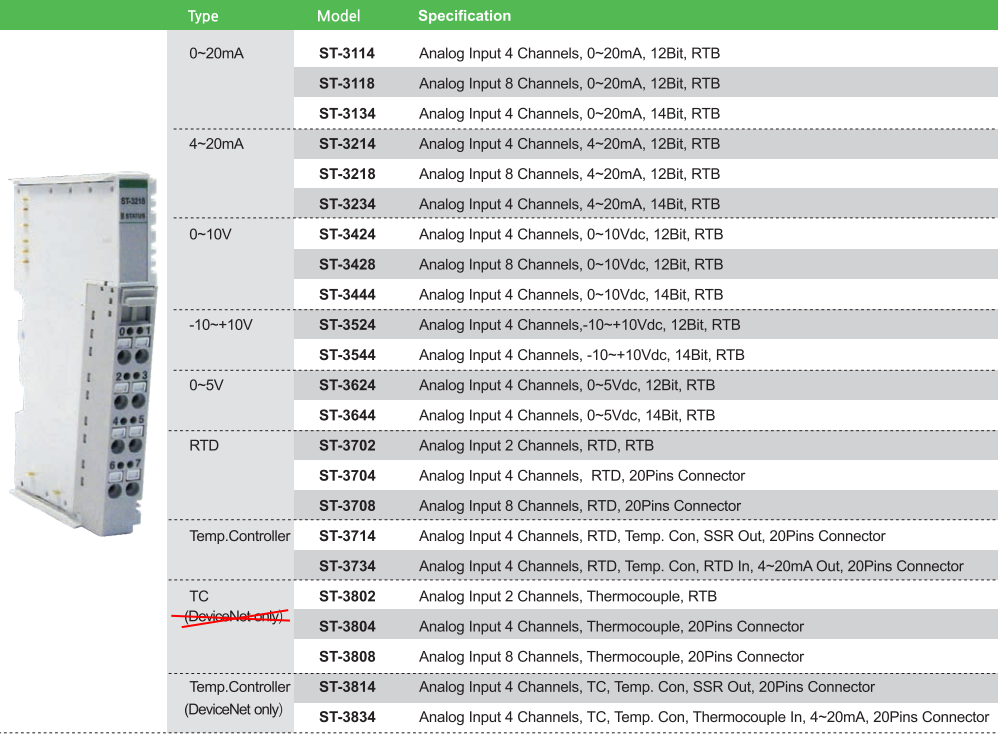 Analog output modules
Special modules
1,2 and 4 channel High speed counter modules.
1 and 2 channel serial communication modules with support for RS232, RS422 and RS485.
2 and 4 channel PWM; each module is available in 0.5A or 2A versions.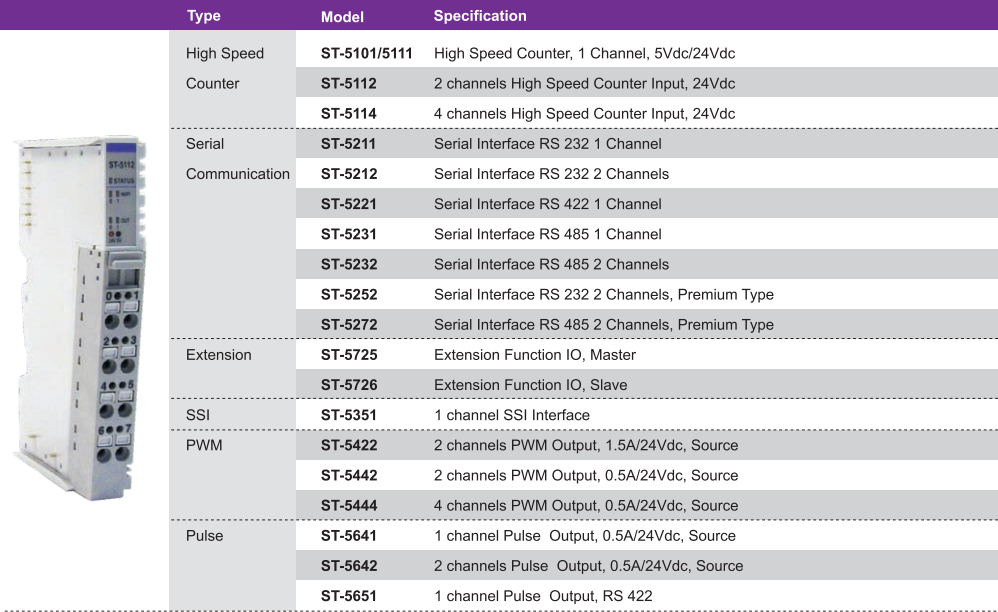 Power modules
Power modules are designed to prevent lack of power capacity in large installations. Also power modules are being used for multi-voltage installations (e.g. 24VDC and 12 VDC inputs on single NA rail).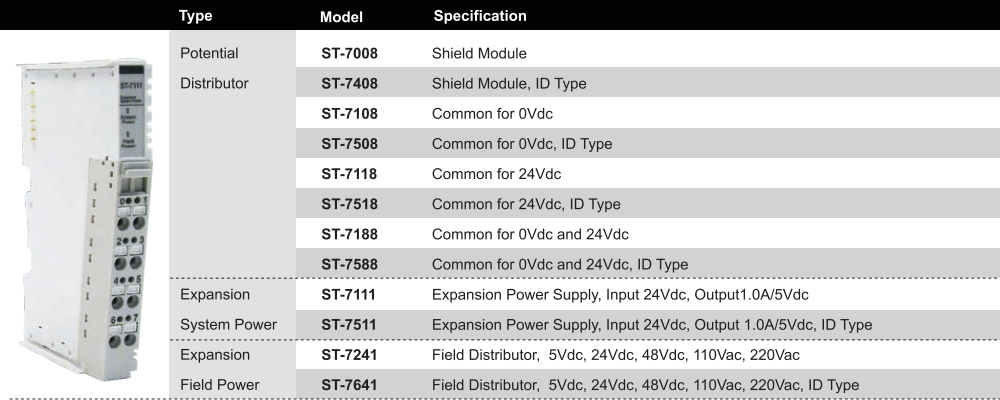 Happy clients
OAK INTEGRATOR is a company specialized in automation product sales and programming services. Company managers are always open to give advice and share experience. Victor Tatishvili, Engineer - SIA JULENA
We would like to thank our cooperation partner OAK INTEGRATOR for solution for plant resource control - design, automation component supply and commissioning. We also thank for support with Programmable logic controller (PLC) programming. All our questions were resolved with great responsiveness and very professionally. Mārtiņš Velmeris, Technical Services Manager - ORKLA Latvija
Outstanding support for solutions that are you supply we are taking for granted. Both supplied products and after-sales is better than we have expected. You have provided support level and consultations as after-sales that other companies only offer as a paid service. Arturs Žipris, Head of the board - Mechanika Production
During June 2016. OAK INTEGRATOR have supplied Industrial Data Communication equipment from WESTERMO. All terms and delivery times have met agreement. We thank OAK INTEGRATOR team for competence and efficiency in process, supplying information and documentation. Rafail Kogan, Procurement department manager - SIA OLIMPS